Davenport, Lawrence Milton
| | |
| --- | --- |
| Birth Name | Davenport, Lawrence Milton |
| Gender | male |
| Age at Death | 74 years, 3 months, 8 days |
Narrative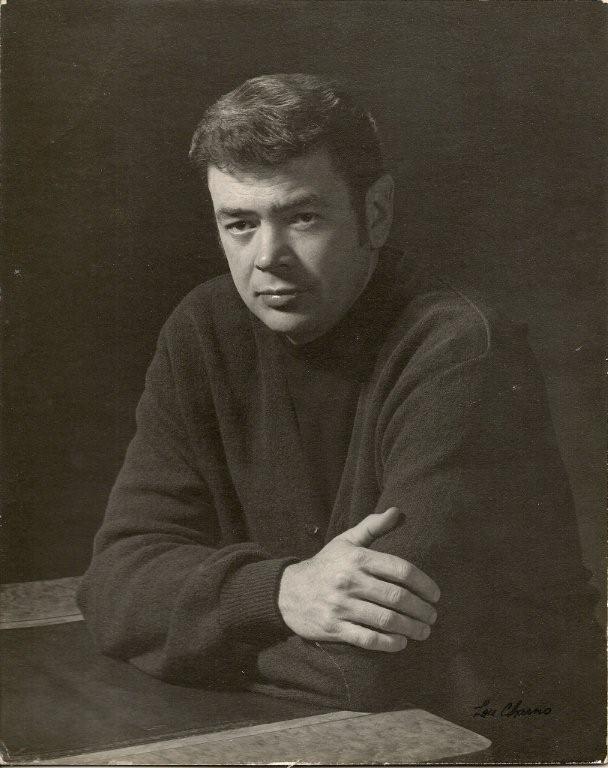 "He was a Good Man" - Larry Davenport
excerpts from obits: "Larry was a true Renaissance man — athlete, artist and scholar."
"His accomplishments on the [basketball] court are of almost mythic proportions"
"After graduating from Newton High School, Davenport went to The University of Kansas, where he played for Phog Allen, winning a national title in 1952. In 1952, Davenport made the trip to the Helsinki Olympics as an alternate on the Olympic squad [winning a gold medal].
He went on to serve in the U.S. Air Force and became a commercial artist."
See my Memoriam for examples of his Art:
Short Bio from various published obits:
Mr. Davenport died Friday, Aug. 3, 2007, in Kansas City, Mo.
He was born April 25, 1933, in Newton, the son of Fred Moody Davenport and Mary Jane Hall. He attended Newton High School and Kansas University, where he played basketball for the Jayhawks from 1951 to 1956.
Mr. Davenport served in the U.S. Air Force from 1956 to 1959. He worked as a commercial artist in Kansas City, Colorado Springs, San Francisco, and then, Denver from 1959 until he retired in 2001.
He was a member of Delta Upsilon fraternity and Newton High School's Athletic and Fine Arts Halls of Fame. He also was a member of the 1952 Jayhawks NCAA championship team and won a gold medal at the 1952 Olympics as a reserve.
Survivors include 2 sons, Lawrence Dean, Kyle D. and 2 daughters, Laura L. Dempsey, Alison L. Davenport, a stepson Kevin and stepdaughter Gina; five grandchildren and 11 great-grandchildren. He was preceded in death by his parents, Fred and Mary and a sister, Wilma Kliewer.
He was buried at the Fort Leavenworth National Cemetery.
Events
Event
Date
Place
Description
Sources
Birth
1933-04-25
Newton, Harvey, KS

Occupation
commercial artist

Death
2007-08-03
Lenexa, Johnson, KS

Cause Of Death
complications due to heart disease, diabetes, COPD, and depression

Burial
2007-08-07
Ft. Leavenworth, KS
Leavenworth National Cemetery
Families
Married
Wife
McRoberts, Lavera Lee ( * 1935-02-10 + 2005-12-31 )

Event
Date
Place
Description
Sources
Marriage
1957-02-08
Harlingen, Cameron, TX

Event Note

as told me by mother, Lee.

Divorce
1969-11-14
Johnson, KS

Event Note

http://www.jococourts.org/civroa.aspx?which=C0045107

Narrative

1957-1959 Ardmore, OK
1959-1961 5408 W 58th Terr, Mission, KS
1961-1962 Overland Park, KS
1963-on Prairie Village, KS

Children
Married
Wife
Johnson, [Living] ( * + ... )
Narrative

Larry and Bev lived together with her 2 children from 1968 to 1977 when Larry left to San Francisco.

Married
Wife
Giovannini, [Living] ( * + ... )
Married
Wife
Johnsen, Michael Anne ( * 1941-02-20 + 2011-09-26 )

Event
Date
Place
Description
Sources
Marriage
1984-05-05
Jefferson, CO

Children
Addresses
| Date | Street | Locality | City | State/ Province | County | Postal Code | Country | Phone | Sources |
| --- | --- | --- | --- | --- | --- | --- | --- | --- | --- |
| between 1984 and 1995 | 285 Potato Patch Cir | | Evergreen | CO | | | | | |
Narrative
http://www.goldenlandmarks.com/inventory/jeffcoyoungerlandmarks.htm
Media
Attributes
Type
Value
Notes
Sources
Paternal Haplogroup
R-BY3957 (sub R-U152)

Attribute Note

Our Davenport line is unique for these 4 SNP's in the Big-Y test:

2704060(T/C)=FGC41995
8469949(A/G)=FGC41996
8509831(A/C)=FGC41997
15848889(A/G)=A9862